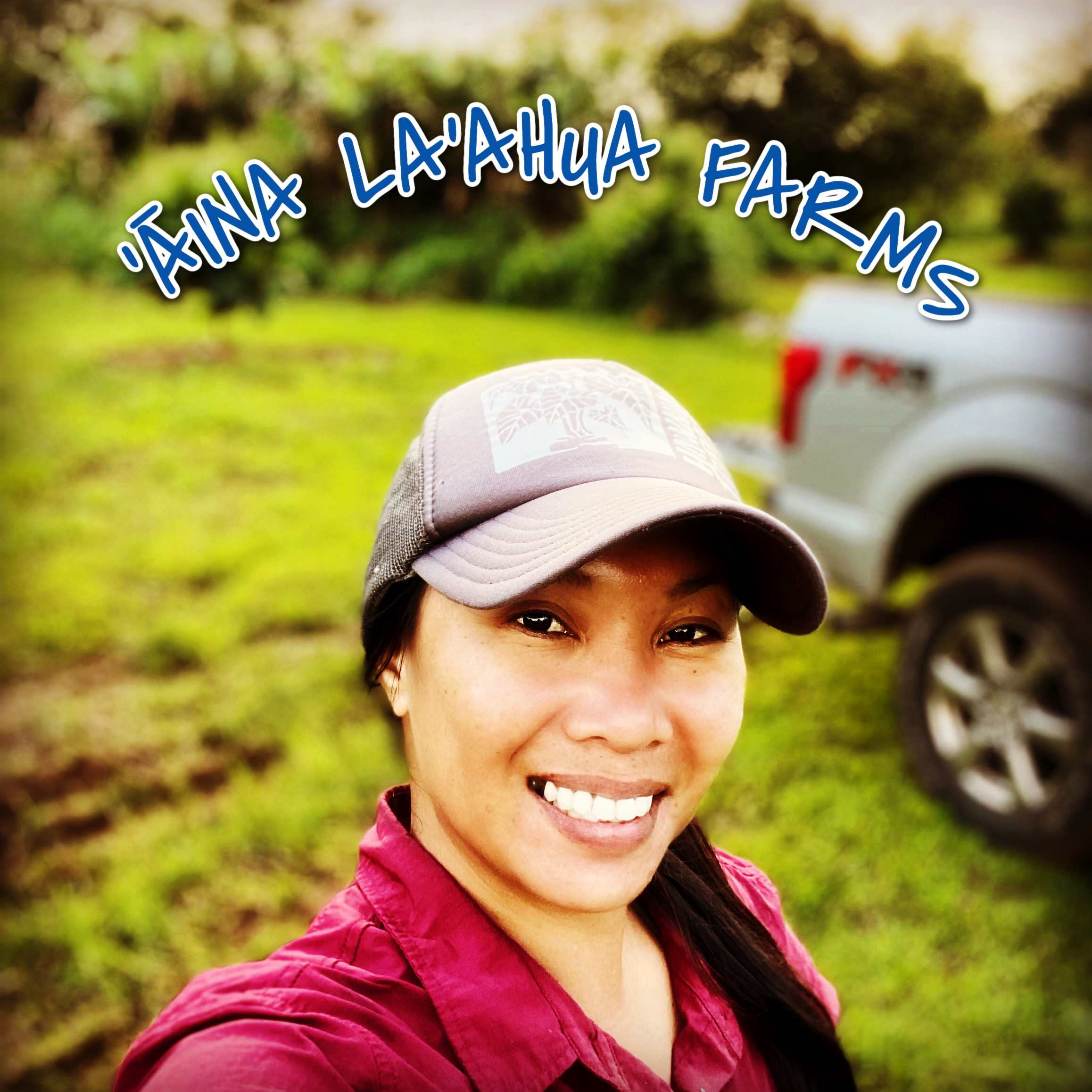 'Aina La'ahua Farms
Contact: Becca and Donn Canevali
Address: P.O. Box 5045 Hilo, HI, 96720
Email Address: ainalaahua@gmail.com
About Us
'Aina La'ahua Farms is a 100% Kanaka Maoli (Indigenous person of Hawai'i) owned and operated farm, still in it?s start-up phase. We are currently developing two growing locations on Hawai'i island to support the need for food independence and food security. As our island?s population continues to grow we know now more than ever that farming is crucial and necessary.

Our flock of Rhode Island Reds and Black Australorp chickens have begun laying on a regular basis and plans for a hatchery are underway. We have raised chickens off and on for the past 11 years and look forward to providing a reliable on island source for other small or backyard flock keepers.

As for our vegetable and herb cultivation, we are still in the beginning phases of propagation, however, we have the guidance and support of our amazing farm mentor who has had more than 40 years of experience farming here on Hawai'i island. We are looking forward to providing quality vegetables, herbs, and whatever else we can grow or raise to our island ohana.
Practices
As an Alumni of the first GoFarm-Hawaiʻi island cohort I am excited to take all the knowledge and experiences I have accumulated and finally put them into practice. With the help of heritage seeds we aim to propagate not just food, but seeds. Our seed crop will also aid in the sustainability of our farm by ensuring access to site specific acclimated seeds in the future. Although we are not currently certified organic we will use organic products and guidelines to further support our farms sustainability and to protect the integrity of our precious 'aina.

Mahalo for your interest and support! If you would like to find out more about our journey please follow us on Instagram and our Facebook page @ainalaahuafarms

Aloha & Blessings!